Our Team
Expertise for every step of analyst relations transformation
Efrem Mallach
Senior Advisor
Efrem Mallach has been involved in analyst relations since the late 1970s when he represented Honeywell to the then-nascent industry analyst community. Since 1987, when he wrote the first book on Industry Analyst Relations: Win them Over, he has held leading roles in AR consultancies such as Kensington Group, Lighthouse Analyst Relations and Kea Company. Efrem has a PhD from the Sloan School of Management at the Massachusetts Institute of Technology.
Ian Scott is one of the rare market research leaders with deep business consultancy experience. He has played a significant design and analysis role at both the Analyst Observatory and Loudhouse Research for the AR community's two longitudinal studies: the Analyst Advocacy Study and Analyst Value Survey. He graduated with a Masters in Social Research Methods at the University of Surrey, a pre-doctoral training program supported by the UK's Economic and Social Research Council.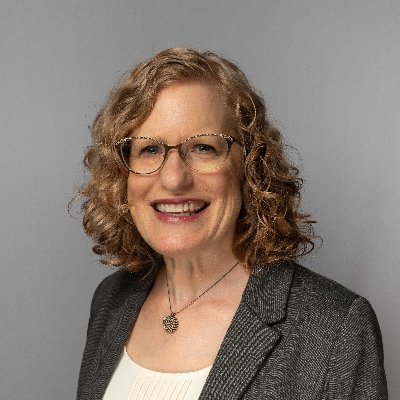 Robin Schaffer guides AR and influencer relations teams in strategy, execution and value creation. She has led transformative analyst relations and marketing leadership for three decades, most recently with Kea Company, Alteryx, Glassbox, and the Analyst Observatory. Her prior experience in the technology industry includes Collibra, Unit4, NICE Systems, and AT&T. She graduated Summa Cum Laude from William Paterson University of New Jersey with a bachelor's degree in English.
Sarah Shamouelian
Advisory
Sarah Shamouelien joined SageCircle in January 2021 from the Analyst Observatory, where she led the Analyst Advocacy Study. She has developed significant partnerships with clients, investors and resellers at Informa, Oxford Economics and Bombora. Sarah has worked on transforming numerous start-ups and mature businesses, providing services in information technology, media, data, sales and marketing. She has an MBA with Merit from the Alliance Business School at the University of Manchester.
Teea Palo oversees research methodologies and data collection. Dr Palo is principal investigator and project leader for primary research, including a UK government study of 5G adoption and a British Academy project studying strategic market creation. As a faculty member at the University of Edinburgh, she heads the final year of the Business School's MA programs. She is an adjunct professor, and Doctor of Science graduate, of the University of Oulu.
Jasmine Richards leads SageCircle's research and training library, both commissioning new resources and updating content from the Kea Analyst Relations Portal. Jasmine also created SageCircle's video training series for analyst relations teams. She has previously worked as a radio presenter and news reporter, and graduated with a 2:1 BA (Hons) degree in Broadcast Journalism, with BJTC accreditation, from Nottingham Trent University.
Derk is a co-founder of Kea Company and supports startups and scale-ups creating mutually beneficial relationships with key industry analysts. As a former industry analyst himself, he thoroughly understands what makes analysts tick. Derk is also a startup mentor in two leading startup accelerators: Techstars and Rockstart, and is an executive advisor to senior executives at enterprises, startups and service providers focusing on strategic challenges around emerging digital services and products, digital business transformation, supplier relationships, contract negotiations, governance, commercial models, and technology. Derk is fascinated by the creation of ecosystems, building bridges between organisations and people to form true partnerships, the role new technologies play in the way we organise our businesses and societies. His aim is to be a positive factor in these transformations, as an entrepreneur, an advisor to startups and corporates, a collaborator and sharer of knowledge.
Sven is a Managing Partner at Kea Company and as CEO heads the global Kea Management Team. Having worked with many start-ups and vendors, both in his time at Gartner and as an executive, he has accumulated a broad knowledge of the IT industry. This not only covers the various areas of the IT-market (software, hardware, services and consulting), but also provides a "multi-angle view" of the IT-business from a channel, vendor, analyst and consulting perspective. Sven has more than 20 years experience in sales, marketing and general management. Sven received a Master of Science degree in Business Management and Marketing from the Westfälische Wilhelms-University Münster.
Catherine Lorah
Marketing/CX
Catherine Lorah leads the strategic marketing plans and end-to-end CX journey for SageCircle as Head of Marketing and Customer Experience. Throughout her career, Catherine has honed her skills of communicating, distilling information, project management, creating compelling stories, and making strategic decisions. Catherine holds a BS in Speech Communication/Public Relations and a BA in Philosophy from Millersville University and is a member of the Project Management Institute.
Chris Germann
Board Advisor
Chris Germann is currently the Global Head of AR & Influencer Marketing for Spryker Systems, an enterprise digital commerce platform vendor out of Berlin Germany. Chris worked for over 18 years at Gartner, Inc., in both analyst research and client retention operations, and has a unique skill set that spans all parts of the analyst, enterprise client (CIO), and tech supplier ecosystem. In addition to working as an analyst and managing 3 different Magic Quadrant research projects, he also was a co-founder and content strategist in the original SageCircle Analyst Relations Advisory firm in the early 2000s where he advised small, midsize, and F1000 technology suppliers on improving analyst ratings and market presence. His operational experience includes a long stint as Regional VP in the Gartner CIO research program, where he led a team of up to 24 executive partners to YOY revenue growth for 9 consecutive years. The team analyzed customer CRM data to produce prioritized engagement plans and retention strategies. Chris most recently spent time as a Partner at ISG Research, and with Oracle in SaaS application sales and marketing enablement. He is based in Austin, TX.
Eveline Oehrlich
Advisory
Eveline Oehrlich is an independent Research Director at Research In Action where she conducts research on topics focusing on IT Automation. She held the position of VP and Research Director at Forrester Research, where she led and conducted research around a variety of topics for 13 years. She has advised leaders and teams across small and large IT enterprises and IT Automation software vendors on strategy and challenges. She is the author of many research papers and thought leadership pieces and a well-known presenter and speaker within the IT industry. Eveline has more than 25 years of experience in IT. Eveline also is Chief Research & Content Officer at DevOps Institute where she researchers, authors and evangelizes key topics around modern operating models such as DevOps. Her passion is to help companies transform their IT organization, processes and tools towards high performing teams enabling their employees and customer experience improvements. She has helped some of the largest enterprises across the world to adopt new strategies, workflows, and automation tools within their journey towards a digital business.
Monica is a dedicated and detail-oriented professional with over 15 years of experience in project management, customer service, and team leadership. With a Bachelor's Degree in Psychology from Boston University in Boston, Massachusetts, and a Master's Degree in International Business from Hult International Business School in London, UK, Monica brings a unique blend of understanding human behaviour and global business expertise. She specialises in providing administrative support to businesses, utilising her strong communication, organisation, and problem-solving skills. Monica's diverse background in industries such as education, consulting, fashion, retail, and mental health allows her to deliver high-quality work, build lasting relationships, and optimise productivity.
Analysts on AR: The SageCircle Guide
The book by our strategists Robin Schaffer, Sven Litke & Efrem Mallach